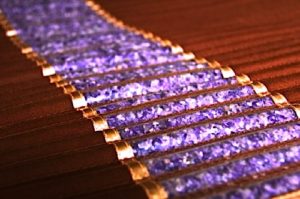 Kimimi Healting Arts Massage was started in 1999 by Terie Sandusky, LMT & Reiki Master Teacher who has been giving Massages for over 23 years,  currently works out of her home spa offfice in NE Bend, Oregon. She has a Pyschology & Women's Studies Degree from CSU,Chico. Graduated Brenneke School in Seattle, Washington in 1999. Advanced training & Certification in Fertility, Prenatal & Postpartum Training at BUSM. Studied at Bastyr University for Jin Shin Do Acupressure & Acutonics.  Reiki Master Teacher with training from Reiki Shamanic Teacher Rose De Dan. Learned Singing Bowls from Suren Shrestha. This is a one of a kind bodywork experience with so many modalities to choose from, no two massages are ever alike!  Infrared Biomat with Amethyst crystals is available on the massage table for deep heat to soothe your body. Therabody vibrational healing is available to get deep tissue relief of those tight spots.
Advanced training in Prenatal Massage from the Brian Utting School of Massage (BUSM) in Seattle, WA learn more here https://kimimihealingarts.com/prenatal-massage/
Reiki Master Teacher with 23 years of experience giving Reiki Sessions & teaching Reiki Classes, more info here https://kimimihealingarts.com/reiki/
Distance Reiki Sessions available on ZOOM.
Studied Jin Shin Do Acupressure with Acutonics focused on Fertility Acupressure at Bastyr University in Seattle, WA. https://kimimihealingarts.com/fertility-acupressure/
Studied Feng Shui, Energy Clearing & has provided Space Clearings to hundreds of clients in both Seattle & Bend learn more here https://kimimihealingarts.com/energy-space-clearing/
Avid Astrologer she offers Astrology Charts in both Western & Chinese Nine Star Ki & has several Astrology Videos on the BHG Channel on YOUTUBE,
You can order Astrology charts online at https://kimimihealingarts.com/massage-rituals/
An extensive list of Massage Rituals available at her home spa can be found here https://kimimihealingarts.com/massage-rituals/
Learn more about the benefits of Inrared Biomat here : https://bendhealthguide.com/infrared-biomat-better-than-a-sauna/
Online Scheduling for your appointment is available on the website at Kimimi Healing Arts Massage